Do you want a powerful car but you don't want to spend a fortune? If so, what are your options? As it turns out, you have quite a few options to find one of the cheapest cars with 400 HP. Today, we're looking into the most cost-effective vehicles that still deliver respectable horsepower.
As you'll soon discover, you can find many affordable cars that offer speed, impressive power, and even luxury—some without having to spend more than four figures! So let's dive right in and explore the cheapest cars with 400 horsepower.
Ford Mustang GT (2012-2014)
Ford has made the Mustang a performance-oriented machine after getting a powerful and efficient engine last year. The Mustang Boss 302 was new for 2012. The Mustang Boss 302 is named after legendary Trans-Am racers.
It features a 444-hp Mustang GT's V-8. The Boss 302 features a better drive ratio, a shorter-throw six-speed transmission (manual), a firmer suspension that's adjustable, Brembo brakes, and an optional differential.
Ford offers the Laguna Seca Package for the Mustang Boss 302, which removes rear seats from the Mustang and stiffens suspension.
Depending on the year, you can find the Mustang GT on the used market for under $10k. This is one of the best ways to stretch your dollar while still getting impressive HP.
The Coyote V8 5.0-liter engine was a huge success for Ford. However, there were still some issues that reared their reputation over the years such as paint bubbles on the hood or an unreliable shifter linkage. Aside from these caveats, the Ford Mustang GT remains a solid ride with reasonable horsepower and an inexpensive price tag.
In fact, you're getting a total of 412 horses and a six-speed manual transmission. A New Mustang GT will set you back around $27k. A used one between 2012 and 2014 can be yours from $9k and up.
Chevrolet Camaro SS (2012-2014)
As a retro-inspired muscle car with Ford Mustang and Dodge Challenger, the 2012 Chevrolet Camaro will also face new competition from BMW, Hyundai, and Mercedes-Benz. The Camaro went on a seven-year hiatus in 2000. The Camaro's reimagined version was faster than any other sport coupes and quickly became the most popular in its segment.
General Motors' Zeta rear-wheel-drive platform is the basis of the muscle car body. The 2012 Camaro is long at 112.3 inches in wheelbase and 190.4 inches overall. It weighs 3700-3900 lbs. It is lighter than the original 1967-1969 models and feels more like a muscle car.
Costly only slightly more than the Mustang GT, Chevy's famous Camaro clocks in at around $15k and delivers all the power you could possibly want.
The Camaro enjoyed a bit of a resurgence back in 2010. Ever since then, it has remained a formidable car, surpassing 400 horsepower a few years ahead of Ford's Mustang. What's more, the Chevrolet Camaro SS boasts an LS3 6.2-liter v8 engine, which produces a grand total of 426 horsepower.
The biggest drawback to this vehicle is its poor visibility. As such, the Camaro feels just as large inside as on the outside. Still, it's spacious as can be and offers plenty of legroom for both driver and passenger, as opposed to the Challenger's cramped interior.
The Camaro's independent rear suspension makes it superior to the 2012 Mustang in almost every aspect. So if you have the extra scratch to spend, you may want to consider Camaro SS instead. As a used car, it performs well and delivers exceptional build quality.
Chrysler 300 SRT8 (2014)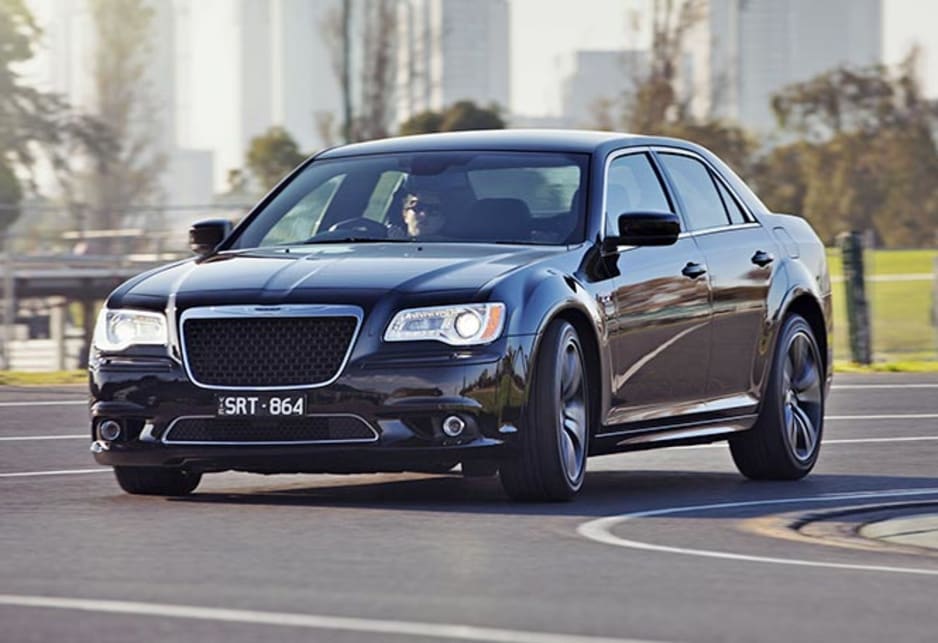 If you want to see what a sleeper hit looks like, look no further than to the Chrysler 300 SRT8. Performance-wise, it's on par with the Camaro SS. The 300 SRT8 sports a 6.4-liter HEMI engine that produces 470 horsepower. What's more, it can reach 60 mph in just 4.3 seconds. Now that's power.
Sadly, Chrysler chose to discontinue it in 2015. But you can still find it used, and its price has gone down in recent years, making it quite affordable considering all that you're getting. The impressive horsepower alone justifies the $20k price tag. But when you factor in its capable performance and reliability, this is one to keep your eye on.
Chevrolet Corvette (2008-2011)
Chevrolet makes the list again, this time with its coveted Corvette. The longstanding Z51 package was replaced by the new Grand Sport in 2010, adding bigger wheels, stiffer suspension, and lower gearing to the base Corvette coupe.
At the time, Chevy predicted that nearly half of all of its Corvette sales would be Grand Sports. But with the used market at your disposal, you can choose which model you go with. If you're on a budget, it's probably best to stick to the 2008 or 2009 models.
Still, you're getting a powerful coupe that delivers luxury, fun, and much power. You don't have to pay the prices of new cars to get the horsepower you're looking for.
Plus, you can find the corvette in a convertible or a hard-top coupe. And it comes with either an automatic or manual transmission. Furthermore, if you find one sporting the Heritage package, you'll get the iconic Grand Sport front-fender and two-tone seats.
The Corvette is an iconic landmark in automotive history. These vehicles have always been synonymous with performance, so you know pretty much what you're investing in when you buy a Corvette.
It's a great achievement for any driver to get a Corvette of any LS engine. The C6 has a few options, but the most powerful is 430 horsepower from a 6.2-liter V8, so it's not a bad choice. Corvettes can be used as daily drivers and track cars straight out of the box.
And of course, this beauty will turn heads whether it's sitting in your driveway or garage. For the money, it's hard to beat the 430 horsepower engine.
Cadillac STS-V (2006-2008)
The STS-V is an alternative to the CTS-V. It's a viable option for those who feel the CTS-V is too expensive. The STS-V is powered by a 4.4-liter V8 and produces 470 horsepower to its rear wheels. It can reach 60 mph in just 4.6 seconds. This is quite cheap for the price.
If they intend to drive a manual, prospective owners should opt for the CTS-V. It was made only for a short time so they are not in high demand.
The STS-V offers 440 horsepower @ 6400 rpm, and 430 pound-feet torque at 3600 RPM. This is plenty enough power to keep STS- V owners happy, especially when it is coupled with a brand new six-speed automatic transmission, GM 6L80.
This transmission has a 6.00 ratio between the first and sixth gears. It should be able to maximize the engine's wide torque curve, while still delivering good fuel economy.
For around $15k, you're getting a lot of car here in this sedan. For all that it's equipped with, you're getting a stellar deal.
Dodge Charger Scat Pack (2021)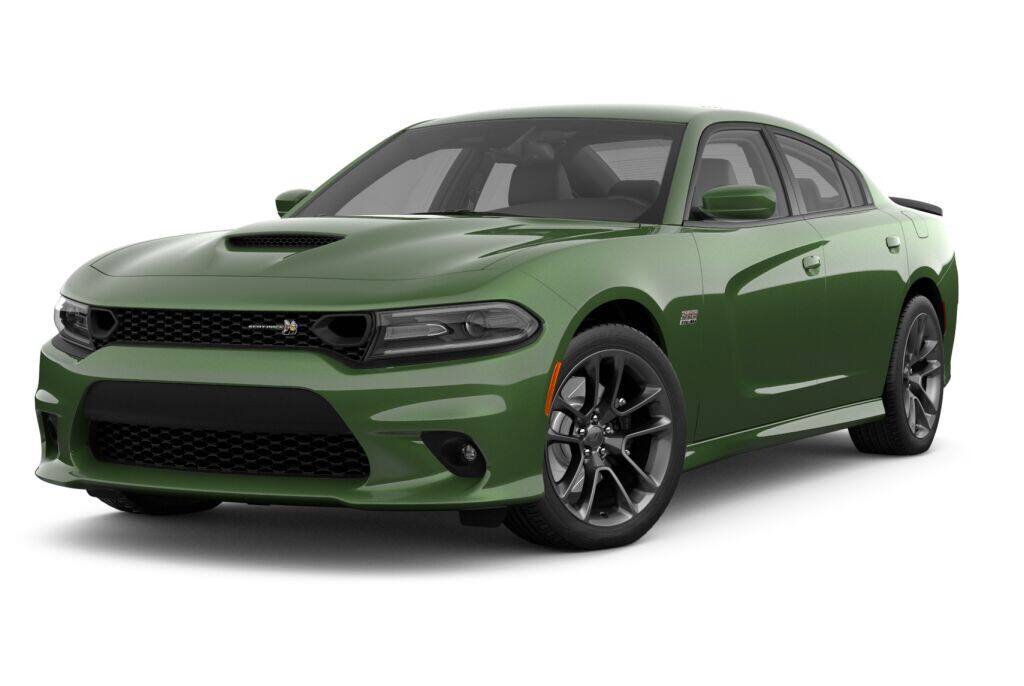 We're shifting gears to something a bit more modern, but this isn't your average new car. If you're in search of raw horsepower in the current generation, you're going to love the Dodge Charger Scat Pack.
The new Charger comes with the Scat Pack Package, which includes a 6.4-liter V8. It produces 485 horsepower and is the most powerful car on the list. Although the revival Dodge Charger was a challenging ride, it seems to have settled down on an attitude that is outright ferocious.
The Scat Pack offers a cheaper way to entertain your insanity. It is also easier to appreciate than the Hellcat which is twice as costly and twice as heavy. Although the biggest problem with the new Chargers is the absence of a manual transmission it doesn't prevent the car from turning on the gas.
Buying A Used Car
Buying a pre-owned car might seem like a great idea for those who don't want to spend an enormous amount of money. As you probably know, buying used cars can come with many risks such as cars that are barely drivable to those that have been in an accident and rebuilt. There are plenty of ways to spend all your savings on nothing but a pile of junk.
Before you buy a used car, research and compare all the different brands. This sounds daunting at first but it'll be worth it in the end. You'll be amazed at how much smoother your search goes when you know what to look for.
Researching will help you understand what a good price is for a specific model and what cars have the best reviews. You'll also be able to find out which models are easier to repair if something should happen to go wrong.
The next step is comparing prices from different dealerships. Once you find one that's good for your budget, make sure you read every single detail before making a decision. Hopefully, you will be able to find one of the cheapest cars with 400 HP that fits you and your lifestyle.