In recent years, we've seen a shift away from gas-guzzling vehicles in favor of those powered by electric motors. While the most powerful production cars are largely powered by fuel, there are some impressive electric car models that boast enough horsepower to satisfy the power-hungry driver.
If you're in the market for the highest horsepower car, you're going to want to stick around. We researched what car has the most horsepower and narrowed down the car models with the most horsepower for your consideration. From gas to electric, there's plenty to see here.
What Is Horsepower In A Car?
When you talk about horsepower in a car, you're talking about the power that an engine can generate. It's also what determines how fast a car can go. The more horsepower a car has, the faster it can go.
A lot of factors play into how powerful an engine is. These include the engine type, the fuel type, and the size of the engine. However, it's also important to consider bore and stroke when calculating power in a car's engine.
Essentially, a bigger bore will generate more power. With that being said, a big bore that features a shorter stroke will let a vehicle's engine rev at a higher rate, thus creating more horsepower. On the other side of the equation, engines with longer strokes tend to get better fuel efficiency. So there's definitely a tradeoff to consider when shopping for a powerful production car.
Highest Horsepower Cars
Modern technology has paved the way for the highest horsepower we've ever seen in vehicles. And with that comes some truly powerful cars. To aid you in your search for the highest horsepower cars, we've included our top 10 picks below.
1. Hennessey Venom F5
If you're looking for a new and exciting sports car, the Hennessey Venom F5 is definitely worth your consideration. Created with Lotus elements by racer John Hennessey, this powerful sports car is built for hypercar performance, and it doesn't disappoint.
In fact, it's perfect for drivers who want to experience the thrill of driving at high speeds—so much so that the aptly named F5 will top out at a dizzying 301 MPH.
Plus, it's versatile enough to drive on the track and on the road. The Venom F5 also features a variety of features that are sure to turn heads. Brute force is the Venom F5's focus, ensuring that you're getting a truly powerful car. You can even customize this car with a manual transmission if you prefer.
A word of caution: the Hennessey Venom F5 retails for $1.6 million. And with only 24 in production, you may have a hard time getting behind the wheel of this beast. For production cars that boast nearly 2000 HP engines (1600 to 1800, to be exact), you should expect to pay a pretty penny.
2. Koenigsegg Regera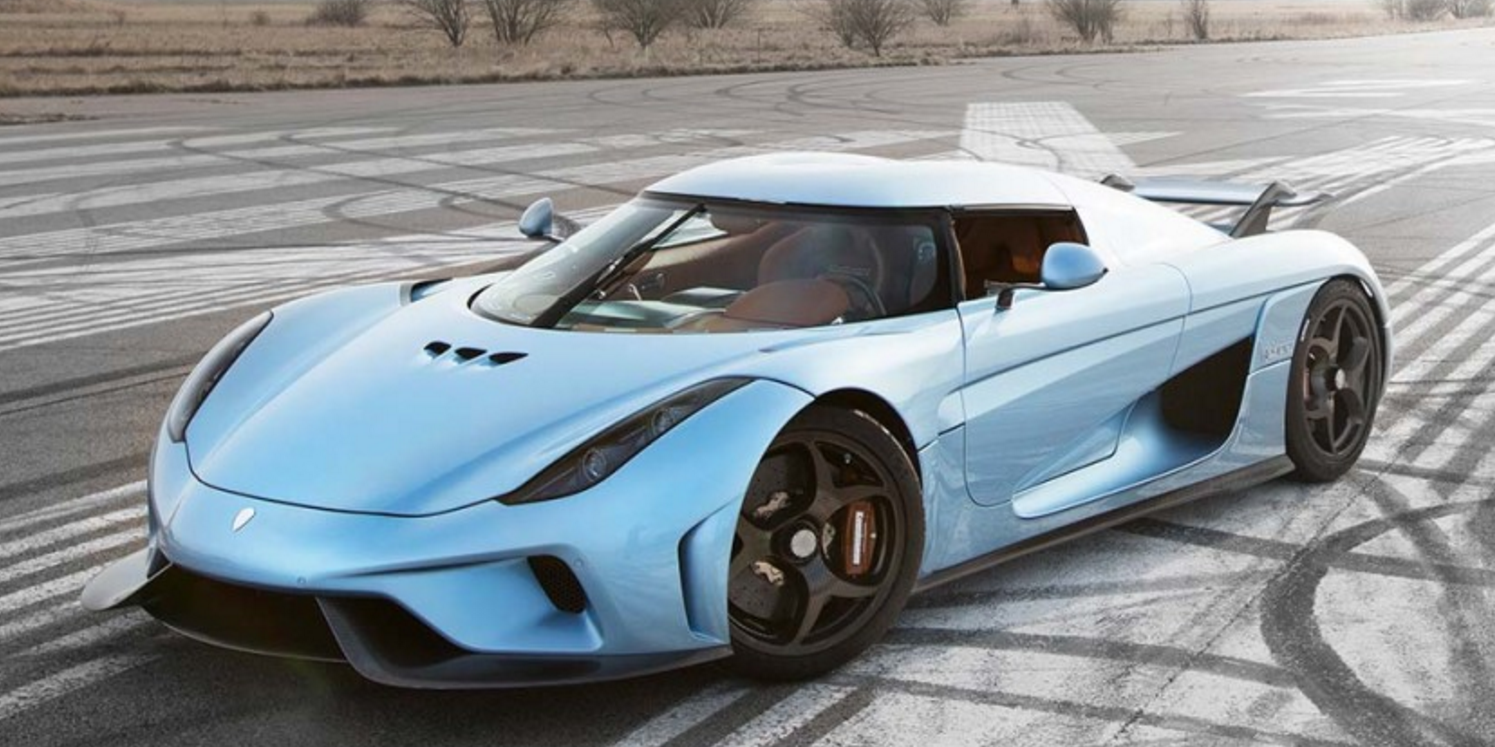 Have you been pining for the highest horsepower cars made with a hybrid system? Then you're going to want to check out the Koenigsegg Regera. This rear-wheel-drive ride channels an impressive 1500 HP, ensuring high performance and a top speed of 249 MPH.
Additionally, the Koenigsegg Regera comes with three electric motors that together deliver 670 horses and torque vectoring. Another notable feature that comes courtesy of the hybrid system is when you're driving at speeds below 30 MPH.
The Koenigsegg Regera kicks over to electric-only, allowing you to drive as many as 22 miles without using a drop of fuel. This makes the Regera an excellent daily driver if you're just commuting back and forth to work or running errands.
With so much raw speed under the hood, it's hard to imagine anyone using the Koenigsegg Regera for anything that doesn't take advantage of its powerful twin-turbocharged V8 engine.
If you want to pick up this ride, you'll have to wait for someone to sell theirs. Only 80 were made, and they sold out rather quickly—even with a price tag of $2 million.
3. Bugatti Chiron Super Sport
Many sports car enthusiasts claim that nothing beats Bugatti horsepower. After spending time with the Bugatti Chiron Super Sport, you might be compelled to agree. This is the kind of car that turns heads, and understandably so.
Boasting 1578 HP, the Chiron Super Sport is easily one of the highest horsepower cars in existence. With a sticker price nearing $4 million, it's easy to see why. Bugatti spared no expense to deliver what it claims is the most powerful production car available today.
The Chiron Super Sport boasts a carbon fiber monocoque chassis. This ensures that the car is lightweight yet durable. With four-wheel drive, the Bugatti Chiron Super Sport can take you places that other high horsepower production cars can't.
4. Rimac Concept One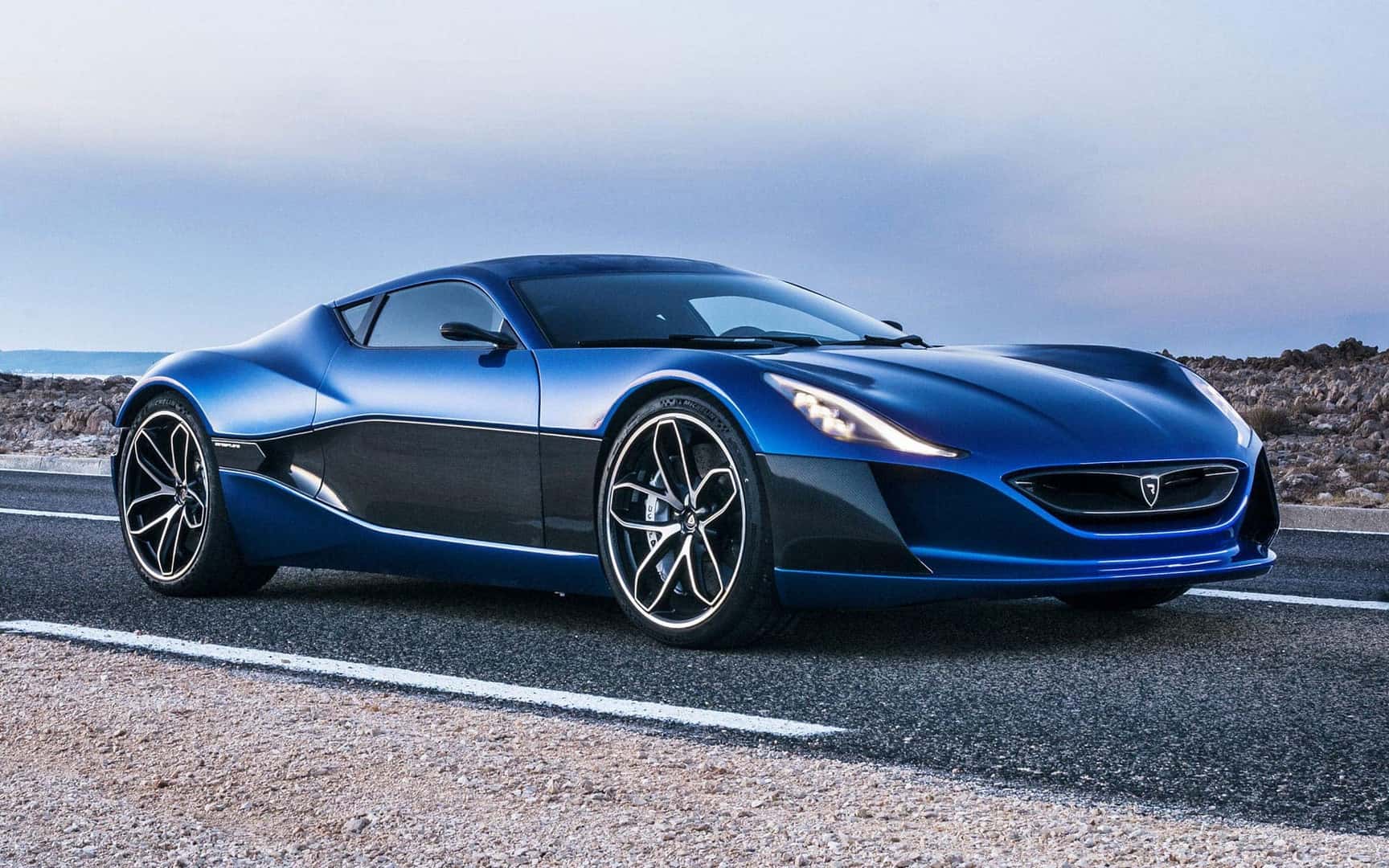 Capable of delivering 1224 horsepower, the Rimac Concept One can reach a top speed of 225 MPH. As an all-electric power vehicle, this futuristic-looking car boasts 1180 lb-ft of torque across four wheels.
Closely resembling a race car, the Rimac Concept One features four additional electric motors mounted in each hub. It's one of the highest horsepower cars, especially for an EV. If you want to own one of these Rimac systems, you can expect to shell out over $1 million.
5. NIO EP9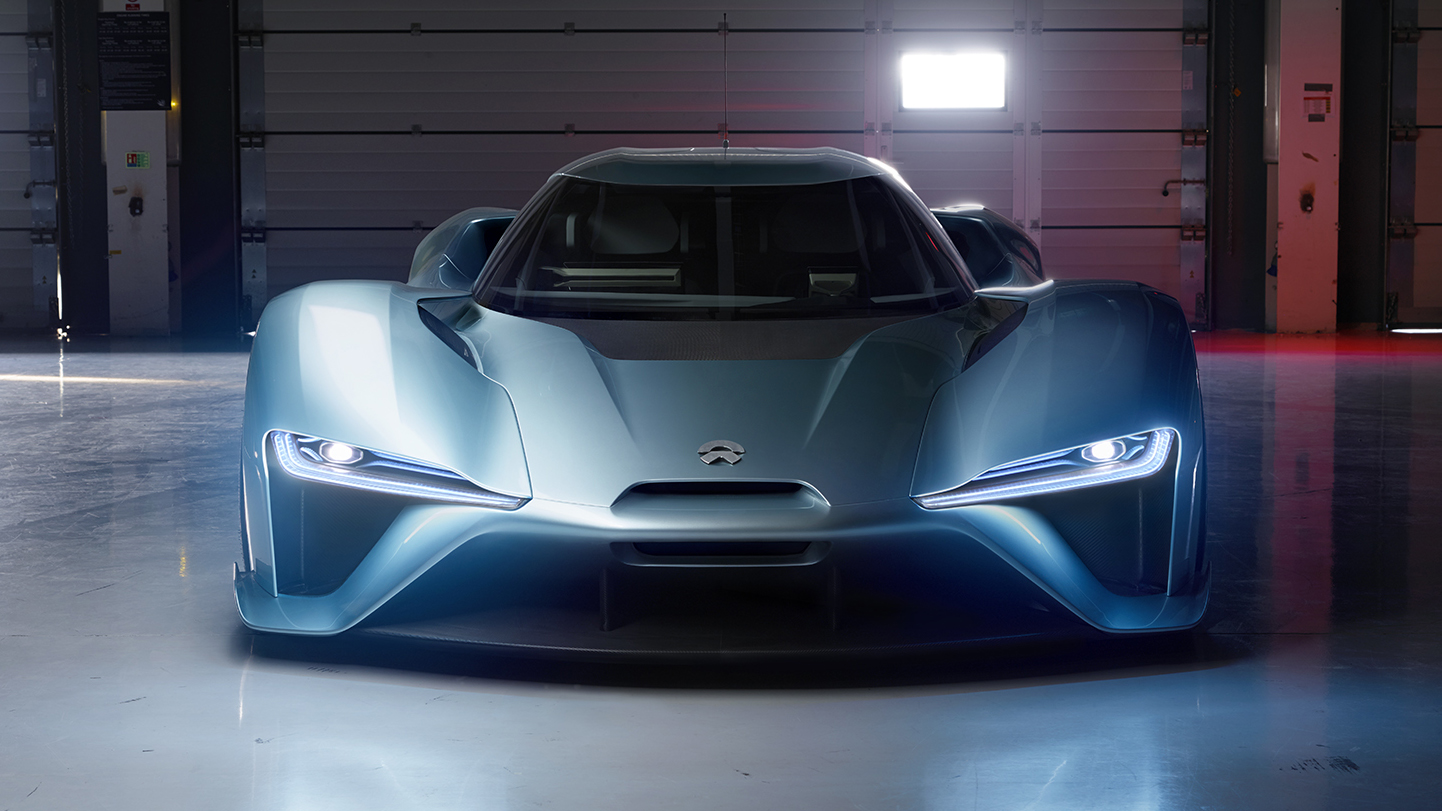 The NIO EP9 relies solely on EV systems to deliver strong performance and over 1000 HP (1341 total). As a four-wheel-drive electric vehicle, the EP9 has hidden surprises that are sure to impress. For starters, each wheel contains its own independent motor to enable torque vectoring.
What's more, the EP9 is surprisingly spacious, giving drivers a wide view of the environment around them. This is certainly understandable, as the EP9 comes equipped with self-driving technology. And as an all-electric vehicle, owners can expect tremendous mileage on a single charge—up to 248 miles.
NIO only produced ten of these vehicles at a price of nearly $1.50 million each. They sold out quickly, however, so you'll have to keep your ear to the ground for one to come available on the open market.
6. Dodge Challenger SRT Demon
If you're wondering what street-legal car has the most horsepower, check out Dodge's Challenger SRT Demon. How would you like to be the proud owner of a street-legal drag racer? That's exactly what you get with this luxury production vehicle. And the good news is that you don't have to spend a minimum of a million dollars to own the Challenger SRT Demon.
Right now, these drag racing muscle cars go for around $86k. However, their horsepower isn't quite on par with any of the previous entries. Still, at 808 HP, you're getting a lot of power that's capable of reaching a top speed of around 211 MPH. And, the Challenger SRT Demon will serve you well as a daily driver.
7. Aston Martin Valkyrie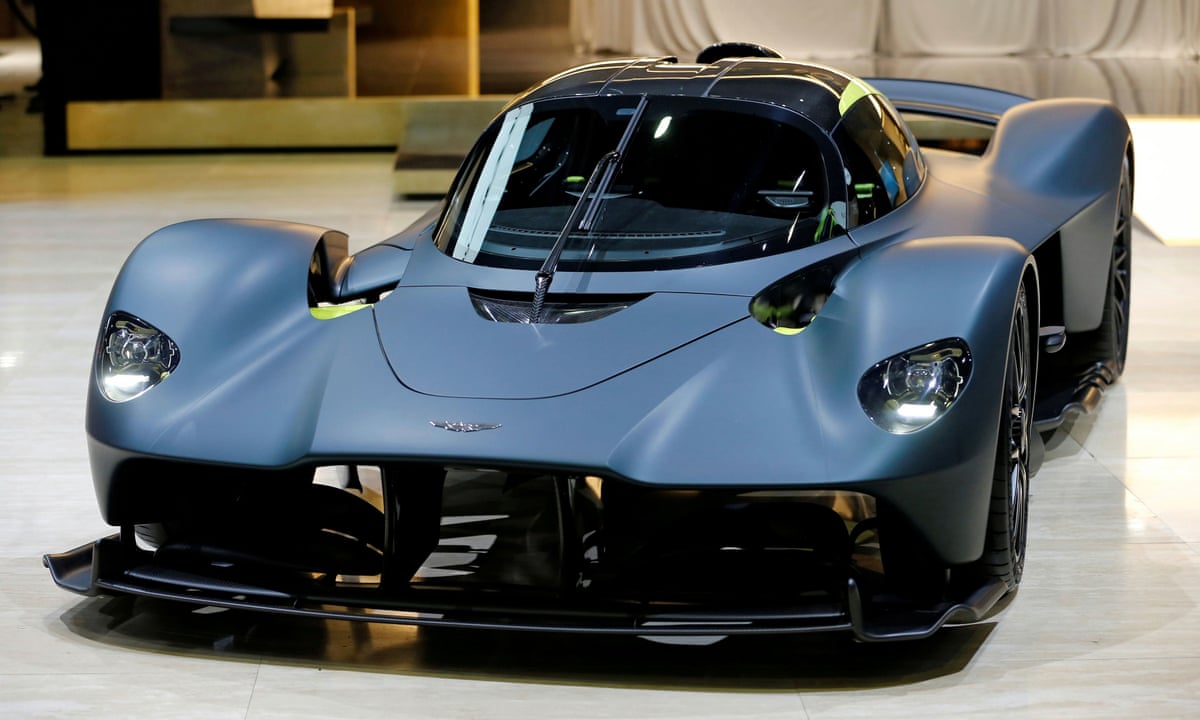 Aston Martin is known for making some sharp-looking fast cars, and the Valkyrie is no exception. It can clear a quarter-mile in less than 12 seconds, and its top speed is a blistering 250 MPH.
The Aston Martin Valkyrie recently went into production. It reportedly produces an impressive 1160 HP. Like other entries listed here, though, the Valkyrie will be a limited production vehicle. Keep an eye out for an Aston Martin Valkyrie if you want to own one for yourself.
8. Mercedes AMG
Another recently released car is the Mercedes AMG. With close to 1000 horsepower and a top speed of 217 MPH, this all-wheel-drive hypercar is a stunning achievement more than three years in the making. The pandemic put this car's release on hold, but new cars in the lineup are starting to roll out.
9. Lamborghini Aventador
Could this be the best car in the world? According to many auto publications, it is. The Lamborghini Aventador boasts a 769 HP V12 engine. Like the Mercedes AMG, the Aventador has a top speed of 217 MPH and can clear a quarter-mile in a little over ten seconds.
You get every bit of the Aventador's 531 lb-ft of torque in this all-wheel-drive vehicle. The high horsepower ensures equally high performance across the board. It's pricey, however, clocking in at just under half a million.
10. Tesla Model S Plaid
As one of the most powerful production cars, the Tesla Model S Plaid comes along with 1020 horsepower. For any production car, this is impressive. But this is an electric car, making it a big deal for American vehicles.
Steering and overall driving are both equally impressive, which is to be expected in a Tesla these days. The Tesla Model S Plaid is ideal as a first car and a daily driver. It's safe, comfortable, and it looks absolutely amazing.
Not only do you get more power and speed than other EVs we've seen on the market, but as a Tesla, you're also getting the height of technology. Even better, you don't have to spend millions of dollars to get your hands on this electric beauty. Instead, the Model S Plaid goes for between $131k and $137k.